A Tribute to Dr. Dawson
By Julian Fisher (student and friend)
Tony Dawson taught at the Royal Conservatory of Music for twenty years, and was admired by his colleagues and beloved by several generations of his students. I was one of his students.
Before the RCM, he also taught at Upper Canada College, Hillfield College, and St. Andrew's College. When he retired from the RCM, he received an honour that meant a great deal to him: he was named a Fellow of the Royal Conservatory of Music, putting him in the company of noted Canadians such as Robertson Davies, Oscar Peterson and the Tragically Hip. He was educated in England, at Oxford University, and later acquired his Doctor of Music at Toronto, with Samuel Dolin.
He was much more than a harmony teacher to me. My father died in his mid-forties, when I was only fifteen. Looking back, I feel that Tony filled that painful void. My encounters with Tony, were unique but not uncommon. He made friends with all kinds of people no matter what kind of background they came from.
I was not his most talented pupil. I would sometimes leave notes on my theory assignments, asking him this or that question. Typically, he would answer, "By all means. It sounds lovely. Just don't do it in an exam." If I was late handing in an assignment, I would wrap the assignment around a tin of his favorite tobacco, Capstan Navy Cut. He confided to his colleagues: "He bribed me with tobacco, but what really offends me is that my price is so low!"
His manner was that of the perfect gentleman, always well-attired, good-humoured and very polite, especially in mixed company. His comforts were simple. Pipe tobacco, coffee, chocolate, carrots, Buckley's Mixture in the winter, and the Book of Common Prayer.
My own circumstances were such that, one year, I didn't return to the Conservatory for lessons. He offered to teach me harmony if I would sing in the choir at the Church of the Redeemer. I was also invited to bring my viola to Sunday services, where we would often perform for the congregation. When I decided that, after several years in the choir, that I would like to join the Anglican church, he was my sponsor. His spiritual outlook was welcoming and very tolerant. When I told him that I didn't know an apostle from an epistle, he replied: "Come by my studio next Tuesday."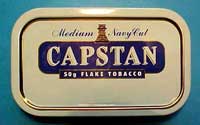 He was self-effacing. I have a copy of his Convocation address to the Royal Conservatory graduates. He spoke of how his teacher described him somewhat deprecatingly as "an F major personality, Andante moderato, 6/8 time." Over the next twenty minutes, he had us all in tears of laughter as he described the implications of that label.
The Fisher Quartet was honoured to be named the "official string quartet" of the Dawson family. We played at their fortieth wedding anniversary, a Dawson arrangement of "Young and Foolish." Although he is missed so very much, I and many others hold onto his many letters, each one a gem.
He took great delight in being a grandparent, and mourned very deeply the loss of his beloved Janet, his wife of forty-three years.
Smiling in the sunlight,
laughing in the rain,
I wish that we were
young and foolish again!
Julian, Mary and Emma Fisher